Residents of the future Parkside on the Square development will have reserved spots in the Main Street parking deck in downtown Gainesville and will be able to cross a pedestrian bridge to get from the deck to their condominiums next door, pending approval from city council.

The fifth floor of the expanded parking deck will have 64 spots set aside for Parkside residents. A covered bridge will connect from there to the fourth floor of the Parkside building.
Gainesville City Council
When: 5:30 p.m. Tuesday, Oct. 16
Where: Public Safety Complex, 701 Queen City Parkway
The city is contributing $112,358 to the project, according to city spokeswoman Nikki Perry. The rest of the bridge cost is covered in the budget for Parkside.

Those city funds are coming from the Midtown Tax Allocation District, City Manager Bryan Lackey said.
City council will vote on the proposal at Tuesday's scheduled meeting.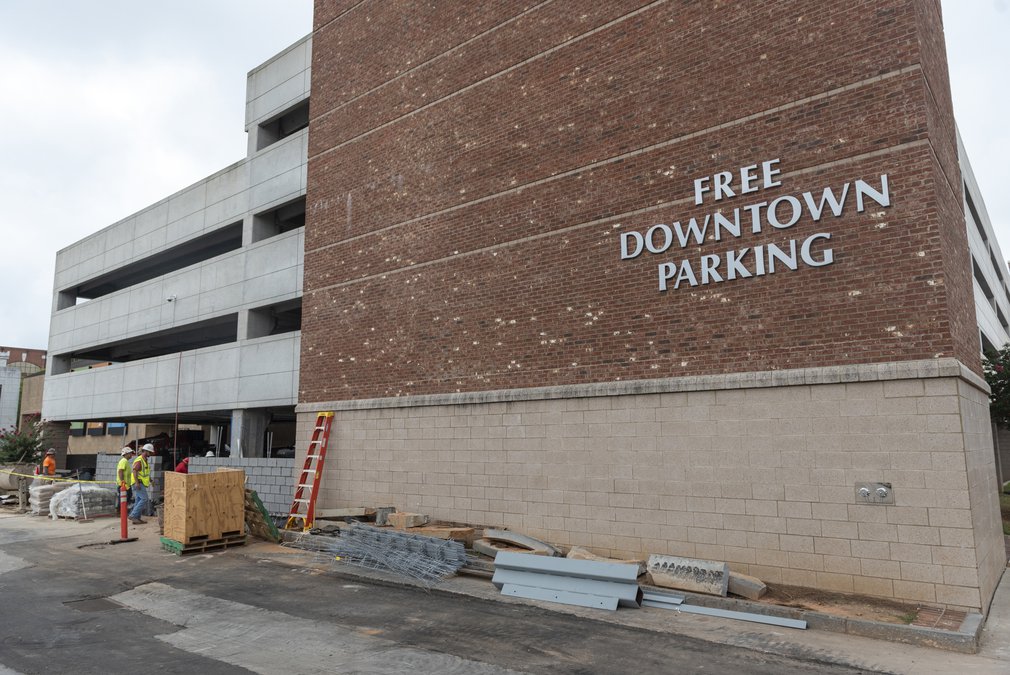 The city approved about $2.5 million in TAD money for the Parkside development in January. The tax allocation district takes the increased property taxes that would be generated by a development and temporarily uses those funds to pay for improvements.

Lackey said that when the "fourth side of the square" lot was put on the market, the city agreed to provide parking for the development if it had a residential component.
Parkside on the Square will have 32 condominiums and 15,000 square feet of retail space facing Spring and Main Street on the square. According to the Parkside website, prices for the condominiums range from $440,900 to $599,900 for the penthouses.
Parkside has pre-sold 14 units, according to developer Tim Knight, and bank financing for the development requires that 16 be sold before construction can begin.
The first floor of the five-story building is open for retail and restaurant space, and three restaurants have already committed to moving in.
The Main Street parking deck is closed until late November for an expansion that will add two stories and 180 new spots. Main Street between Jesse Jewell Parkway is closed to traffic, but sidewalks on Main are still open.