An armed robber using a gun with a turquoise frame took cash Sunday, March 7, from a Lula convenience store, according to authorities.
The Hall County Sheriff's Office is seeking information on the suspect in an early morning robbery at the Circle M at the intersection of Ga. 365 and Ga. 52.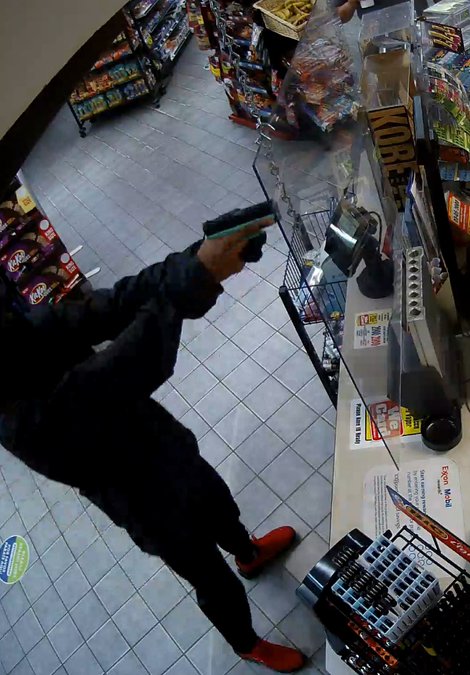 Sheriff's Office spokesman Derreck Booth said the man approached the cash register around 12:30 a.m. Sunday. The suspect pointed a handgun at the clerk and demanded cash, authorities said.
"The robber also pointed the gun at another man in the store and demanded his keys," Booth wrote in a news release. "The suspect left the store with an undisclosed amount of money and got into the victim's car."
Booth said the man got out of the car and ran from the scene, and a K9 tracking unit was unable to find the suspect.
No injuries were reported.
Authorities described the suspect as a Black man wearing a black or blue hooded jacket and black pants. He was wearing a neck gaiter over his face and red tennis shoes.
Anyone with information is asked to call the investigator at 770-297-2641.