In 2017, authorities descended on an Oakwood home looking for drugs.

According to court documents, a confidential informant had told Hall County law enforcement that 25-year-old Ricardo Pascual-Brito was receiving narcotics and sending money to Mexico. And a person arrested by the DEA had also pointed to Pascual-Brito as a supplier.
"Multiple witnesses had been able to testify that he was moving a large amount of drugs in this country. It was a sophisticated operation with ties to drug cartels in Mexico," according to court documents.
So authorities executed a search warrant at the home. They found 61 kilograms of cocaine, 1 kilogram of heroin and two semi-automatic assault rifles.
In all, they discovered more than $6 million in drugs.
Two women in the home were arrested. Ricardo's sister, Monica Pascual-Brito, 24, and Karla Alvarez, 28, a teacher who owned the home, were charged with trafficking and possessing with the intent to distribute cocaine and heroin.

Ricardo Pascual Brito, however, couldn't be found.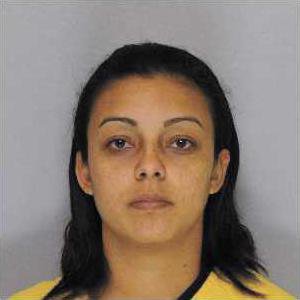 But at some point, court documents say, Ricardo Pascual-Brito was stopped leaving a wire transfer store and found "in possession of money straps representing large amounts of currency as well as receipts that showed large transfers of currency to Mexico."

Exactly when that was still remains unclear.  
But what is known is both he and Monica Pascual-Brito were deported because of their immigration status, meaning neither showed up for arraignment, said Northeastern Judicial Circuit District Attorney Lee Darragh.
"Since both (Pascual-Britos) did not appear at arraignment, an additional bench warrant (was) issued for Ricardo, and a bench warrant for Monica, and eventually the case was placed on the dead docket," Darragh wrote in an email.
That left just Alvarez "to answer for the drugs and weapons located at the residence," according to court documents.
But the charges against Alvarez were dismissed by Darragh, who said there did not "appear to be evidence beyond a reasonable doubt that she had actual knowledge or that she was in any way a member of this criminal organization."
That means unless the Pascual-Britos are located and returned, there is a possibility no one will ever face a jury in a $6 million drug trafficking case.
The Pascual-Britos share a similar story to seven other defendants who had their cases moved to the "dead docket" after being deported or taken into Immigration and Customs Enforcement's custody last year, meaning prosecution will be postponed indefinitely but may be reactivated at a later date.
The Times sent an inquiry to the Hall County courthouse for all cases that were moved to the dead docket, or inactive docket, between 2015 and 2019, then pared down the list to focus on violent crimes, sexual assault and drug distribution/trafficking.
In 2019, nine defendants were connected to seven separate indictments alleging crimes of aggravated assault, methamphetamine distribution, cocaine trafficking, child molestation, second-degree child cruelty and rape. 
Darragh stressed that the dead docket designation does not "kill a case."
"Warrants remain outstanding. In the event deported people show back up and can be identified as the persons sought, their cases are revived and prosecuted," he said in an email.
"When a case comes across our desk and it's possible that the person may be deported, on serious cases where they are still in jail, we try to indict them as quickly as we can so that deportation would not happen until the case is closed. Sometimes deportation occurs before we get the case ourselves, and it does make it difficult," Darragh said.

In some serious cases, some countries have cooperated in returning the person for prosecution, Darragh said.
Hall County participates in the 287(g) program, which is a partnership between federal and local authorities to identify those in the country illegally.
If a person is flagged following the booking and fingerprinting process, a detainer is placed for an additional 48 hours after that person has paid bond so that ICE can pick them up.
"It's hard to really give legal advice in those situations, because you're like, 'Hey, if you bond out, you probably will be deported. So if you want to stay in this country, you almost have to wait in jail until your case comes to trial, which could be almost a year,'" said assistant public defender David Hoffer.
Hoffer said it has happened quite a few times, as people are trying to stay with their families until they can fight their case.
The public defender said they often rely on the defendant's family members to find out that the person has been deported or moved into ICE custody.
"Once they're deported, unless they're picked up after an illegal reentry or something like that, it really crushes any chance to fight the case," Hoffer said.
In 2015, the Obama administration instituted the Priority Enforcement Program, which created a three-tiered system focused primarily on deporting illegal immigrants convicted of serious crimes such as drug dealing, gang activity and murder. 
In January 2017, President Donald Trump issued an executive order to terminate the Priority Enforcement Program and return to "Secure Communities," a program which focuses on "individuals who have been arrested and booked into custody for alleged violations of criminal laws," according to ICE.
"There is no longer a three-tiered priority system. Everybody is treated the same, and everybody is pushed on the rocket docket to be deported," attorney Arturo Corso said, meaning cases are closed out in an expeditious fashion.
Because they are deported before their state charges, they'll likely "never see the inside of a courtroom," Corso said.

"They'll never get to say, 'Hey, wait a minute, my arrest was unlawful. The search of my vehicle or my home was unlawful. The police didn't have a warrant.' … I should be able to present this in a motion to suppress to a judge. No judge ever hears about the illegal conduct of law enforcement because the person has already been deported, so it's kind of a moot issue," he said.
Darragh said in general regarding the most serious cases, they do everything they can to hold people accountable locally before removal.
In drug cases, Darragh said they generally do not indict without a crime lab report, which may take several months to receive back from the lab.
In the 2017 Oakwood case, lab reports were still outstanding.
"Very often, we're presenting cases to grand jury that may be a year, year-and-a-half old because the crime lab report has been pending that long. That does present some difficulties when there are people who are in the country illegally being able to prosecute them effectively," Darragh said.
The last of the defendants to be deported before the case went to trial was a mother and son charged on the same indictment. 
The son, Ramiro Pedro-Andres was charged in a December 2018 indictment with rape, aggravated child molestation and child molestation. His mother, Maria Andres-Tomas, was charged in the same indictment with tampering with evidence and making a false statement.
According to the Hall County Sheriff's Office, Pedro-Andres was accused of molesting a 12-year-old girl Nov. 30, 2017, in Gainesville. Lt. Scott Ware previously told The Times the victim and Pedro-Andres were acquainted.
Ware wrote in a previous news release Andres-Tomas later burned "the victim's clothing and a blanket in (an) attempt to protect/prevent the successful apprehension and prosecution of her son … for the crime of child molestation."
A Dec. 12 dead docket order said the mother and son were not U.S. citizens.
Darragh said it was vital to receive DNA results before proceeding to an indictment, and those results were still outstanding.
"Both were entitled to some bond, both had ICE holds on them, but a signature bond only for each was given over the state's objection. ICE then deported them," Darragh said.
Defendants dead docketed due to immigration:
2015: 4 
2016: 2
2017: 3
2018: 4
2019: 9
Cases were for violent crimes, sexual assault or drugs