Instead of watching a fireworks show many people in Hall County flock to local stores to stock up on their favorite sparkly explosives for New Year's Day. 

Catering to the community along Sardis Road in Gainesville, 20-year-old Andres Gonzalez Jr. opened up his first fireworks stand on Dec. 17. 
Gonzalez added the pop-up shop to his small grocery store, Supermercado El Antojito, which he took ownership of around a year ago. The business has been in Gonzalez's family for the past 13 years. 
"I've been doing it since I was a kid," he said. "I try to provide things that people love and make customers happy. I want to build the community and make it stronger."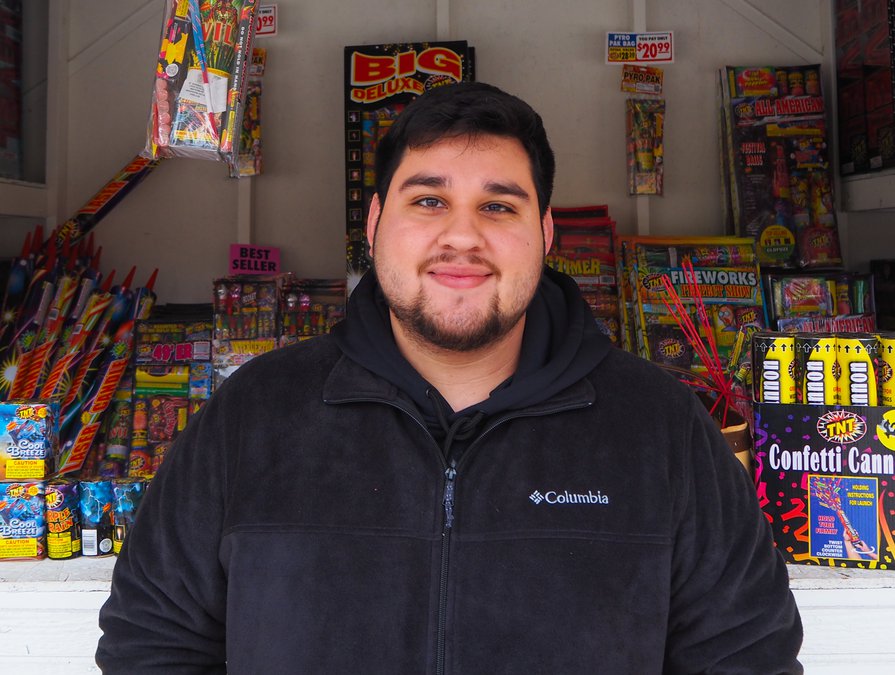 He was inspired to attach a fireworks stand to the store after realizing the distance most people drove in the Sardis community to purchase their explosive goodies. Instead of commuting into town or South Carolina, people can travel down the road and pick up a wide range of fireworks. 
Since he was young, Gonzalez said he has celebrated New Year's Day and Christmas with fireworks. He hopes to help others in his community have the same type of positive experience. 
"To me fireworks are all about families and children being happy and seeing the lights," he said. 
Illuminating Gainesville since 2014, Xtreme Xplosives Fireworks on Riverside Drive offers fiery devices from around the world. 
Jason Sillay, owner of the store, said he tests all of the fireworks that come into the business. 
From quiet color bursts to packages loaded with a 24-firework display, the shop provides myriad options. 
When purchasing fireworks, Sillay said many people don't know the cost behind the colors. While red fireworks are the cheapest and easiest to find, he said blue fireworks can become expensive and challenging to obtain. 
Copper compounds are used to emit the blue color in fireworks. Sillay said this makes blue the toughest color to create along with purple, which comes in a close second.
Like most fireworks businesses, Xtreme Xplosives is dependant upon the weather. Sillay said two years ago a burn ban was placed in Hall County, which made locals afraid to purchase fireworks. 
When the burn ban was lifted, he said the customer confidence in buying the product still remained negatively impacted. 
"It's interesting how the holiday changes every year," Sillay said. "This is a great year for us. We've got four full days of people lighting fuses, it's the honey hole of where the holiday falls."
Over the next couple of days, Sillay said he will expect to see around 5,000 customers.
On Thursday, Dec. 27 12-year-old Ever Jr. Castillo and his little sister Brenda walked into the store with their dad to fill their arms with fireworks. 
Ever said he was excited to light a big box of fireworks and watch it explode on New Year's Day.
Before the Castillo family left the shop, Sillay handed them a free Wailing Wheel and a couple of other fireworks.
"It's all about the kids," Sillay said. "One of my favorite things as a kid was stopping by the fireworks shack with my dad. Definitely bring your kids because they will have a blast, literally."