As an English teacher who likes stories, Lori Barrett had one to share about one of her brightest students, Max Hernandez.
She recalled Hernandez thanking her once for a writing assignment "because it was so tough and challenging."
"I can assure you that's never happened to me before," Barrett said, drawing huge laughter from the audience at an event Tuesday, Feb. 19, at The Oaks at Lanier College & Career Academy honoring STAR students.
Such stories were in big supply at the event, as the Hall County and Gainesville school systems along with private schools honored their top academic students.
Hernandez of North Hall High School was named Hall's top STAR student, and Grayson Wagner of Gainesville High School was the city's top STAR student.
For the competition, students from Hall's seven high schools and the private Lanier Christian Academy compete for the Hall honor. Students from Gainesville High and the private Lakeview Academy and Riverside Military Academy compete for the Gainesville honor.
Hernandez named Barrett as his STAR teacher, and Wagner named Chandra Karnati as her STAR teacher.
High school seniors eligible for the Student Teacher Achievement Recognition distinction had the highest score on a single SAT test date and a grade-point average in the top 10 percent of their class.
Speaking after the event, Wagner credited Karnati for helping her decide a career field to pursue.
Wagner is looking to major in biomedical engineering in college, but "I also like to perform, and I do theater," she said. "(Karnati) is the one who pushed me toward math and science."

"I want her to pursue both passions, if possible," Karnati said.  "If not possible, stick with (science, technology, engineering and mathematics)."
As for winning the systemwide STAR recognition, Wagner said, "I'm really honored and just excited to move forward."
"It makes me feel very proud, very happy that my hard work finally paid off," Hernandez said.
Hernandez and Wagner will face regional competition March 7 at the University of North Georgia's Dahlonega campus.
Student Teacher Achievement Recognition
Cherokee Bluff High School
Student Savannah Lunt and teacher Amy Hansen
Chestatee High School
Student Cuong Huy Tran and teacher Daniel Merck
East Hall High School
Student Justin Berry and teacher Matt Turner
Flowery Branch High School
Student Keegan Vaughn and teacher Katie Scali
Gainesville High School
Student Grayson Wagner and teacher Chandra Karnati
Johnson High School
Student Riley Catledge and teacher Brooke Evans
Lakeview Academy
Student Chris Mills and teacher Craig Waddell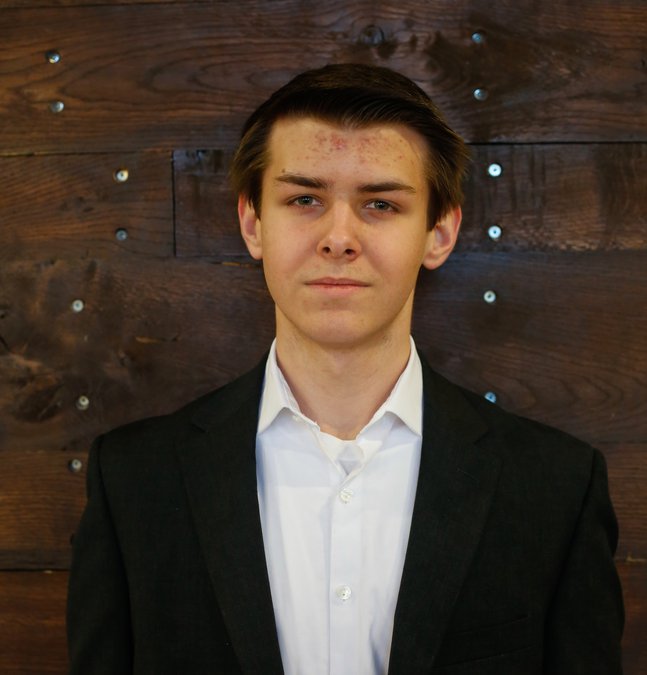 Lanier Christian Academy
Student Brice Bennett and teacher Fe Gladden
North Hall High School
Student Max Hernandez and teacher Lori Barrett
Riverside Military Academy
Student Colin Wu and teacher Jared Koldoff
West Hall High School
Student Vanessa Nunez and teacher Cherie Hathcock