Several local applicants have sent in their resumes for the U.S. Senate seat soon to be vacated by Sen. Johnny Isakson's retirement, including U.S. Rep. Doug Collins, R-Gainesville.
Isakson announced his December retirement in August, citing health issues. There will be a special election to fill the seat on Nov. 3, 2020, but Gov. Brian Kemp will appoint someone to serve in the position until then. The deadline to apply was Monday, Nov. 18.

John Callaham
Callaham, of Lula, is the owner of Biggers & Callaham, a company that produces more than 50,000 rodents a week that are supplied to pet stores, state and entertainment parks, private enthusiasts and zoos. Before starting the business in 2003, he was a Southern Baptist pastor.
Callaham also ran for the Georgia State Senate in 2002.
Callaham said Kemp is "cut from a different cloth" and he is happy that the application process was not "business as usual" and is open to everyone.
"I've been very interested in politics for some time. I am very concerned about our nation," he said. "I'm concerned about the divisiveness of it. I'm concerned about where we are headed as a nation, that we're leaving the republic and headed toward socialism at a very rapid pace."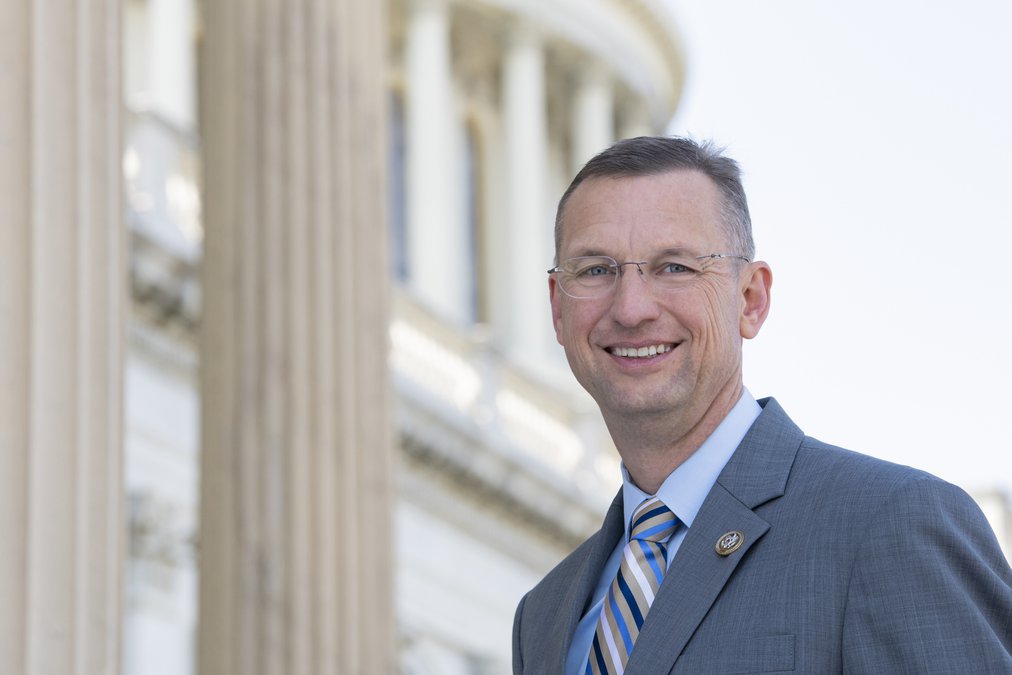 Doug Collins
Collins has been representing Georgia's Ninth District in the U.S. House of Representatives since 2013. He became the ranking member of the House Judiciary Committee in January. That committee has jurisdiction over immigration, civil liberties, criminal justice reform and intellectual property, among other issues.
Before serving in Congress, he was an Air Force chaplain, a Georgia state representative, an attorney and a pastor at Chicopee Baptist Church.
A Collins spokesperson declined to comment on Collins' application for the Senate position. In a statement last month, Collins praised Isakson's leadership.
"Johnny Isakson has been a standard of public service and statesmanship for decades in Georgia. He's always drawn on his extensive roots in our state to deepen his advocacy for all Georgians," Collins said. "Johnny faithfully remembers the forgotten, including America's veterans. I've looked up to him as a mentor and still work to emulate him."
Lewis Fraser
Fraser, of Flowery Branch, has been a teacher and coach with Gainesville City Schools since 2010 and is currently teaching technology courses at Mundy Mill Academy. He also worked for Hall County Schools from 2001 to 2004.
Fraser has previously worked as the managing director for a property management company in Florida and the president of Silver Star Homes in Cleveland. Before that, he managed hotel operations and purchasing with Royal Caribbean Cruise Lines and served as vice president of an international food service company that worked with the military. That company merged with an Italian company, and Fraser served as the president of the joint venture.
Fraser said both his experience as an educator and his work in international business have given him the opportunity to work with diverse populations. He said he views government service as a way to help the community.
"I want to help our country. Right now, there are a lot of opportunities to do that," he said. "You never know what can happen, especially with the way things are going in politics nowadays. Our country needs help, and I wanted to get involved."
"There are a lot of great people out there who have a lot of great experience to contribute to the leadership not only for this state but for the country," Fraser said.
Lee Koz
Koz is the executive director of Choices Pregnancy Care Center, a nonprofit that offers services including pregnancy testing, ultrasounds, and referrals to adoption agencies. 
Koz said he would emphasize "respect for life"--- "That would be life from conception all the way to natural death. That includes babies, that includes old folks," he said.
He is also concerned by the partisan divide.
"One thing I've been really troubled about in this country is the divisiveness that we have. You seem to have the so-called left and the so-called right, all bullying each other over the hammer of government," he said. "…What we really need to be doing is focusing on decisions that increase freedom for the most amount of people."
Koz said he would also like to address student loan debt.
"Make student loans able to be covered in bankruptcy. … Those who are insurmountably in debt under student loans would have the option to go bankrupt just like a person with credit card or gambling debt would," Koz said. "... That would also make college cheaper over the long run because banks wouldn't give out loans for degrees that couldn't pay for themselves."
He said he'd like to see spending cuts and lower tax rates.
Koz is a licensed professional engineer and has previously worked for several corporations, including General Motors and Remington Arms. He lives in Jackson County.
Steve Heinen
Heinen, of Gainesville, is a partner at Pritchard & Jerden, an insurance and risk management agency in Atlanta. He is also president of Risk Management Inc., a risk management consultant company he founded in 1995. He previously worked for Turner Wood & Smith in Gainesville and previously served as president of the Gainesville Jaycees, campaign chair for United Way of Hall County, and board chair for Challenged Child and Friends.
Heinen said he applied after some encouragement from friends. He said the capital could use more "business sense," and he is concerned by the national deficit.
"We need to get our national deficit down. I feel really strongly about that," he said. 
Heinen said he also supports term limits.
Frank Norton Jr.
Norton, of Gainesville, has been CEO of The Norton Agency, a local real estate and investment firm, since 2009. He has been with the company since 1986. Norton previously worked for Coldwell Banker Commercial Real Estate, along with several sales and research positions in Atlanta and Texas.
Norton gives an annual economic forecast speech in Hall County and is involved in several local boards, including the Board of Trustees at Brenau University and the county's committee for the Special Purpose Local Option Sales Tax (SPLOST).
Norton said the open application process was "a novel approach" to filling the position and he was intrigued by the opportunity.
"Georgia needs strong leadership in a time of high growth and expectations. I have a deep passion and love for my state. … I have a unique business and community perspective on my state's future," he said. "I have a strong economic background, conservative independent nature and a keen understanding of Georgia dynamics."
Andy Whitener
Whitener, who lives in North Hall, works with the Northeast Georgia Health System as a physical therapist, along with other roles such as strategic planning and preparing for accreditation. He is also the president and owner of P.A.C.E. Consulting, which offers private consulting on post-acute and acute care.
He previously served as the CEO of Gainesville Surgery Center and interim CEO of the Gwinnett Center for Outpatient Surgery, along with several other positions in health care, including as the director of The Rehabilitation Institute and administrative director of post-acute services with NGHS.
Whitener said that while he has always had an interest in politics, the unique application process for the position allowed people who may not otherwise run for office to be considered.
"Gov. Kemp's request for applications provided a unique opportunity for people who aren't the typical applicant, connected politically or certainly connected with the finances to run a campaign," he said.
Martha Zoller
Zoller, of Gainesville, is currently a radio host with WDUN. She was previously Kemp's director of field offices and worked with Kemp's campaign as director of outreach. Before that, she was a policy adviser to U.S. Sen. David Perdue and for Perdue's campaign. She has worked for several Georgia radio stations.
In 2012, she made it to a runoff election to represent Georgia's Ninth District in the U.S. House of Representatives, although Collins ultimately won the seat.
Zoller said she hoped to become more involved in the legislative process.
"I have traveled the state of Georgia on behalf of elected officials and heard the needs that constituents had throughout the state," she said. "I would be honored to continue to do that service in the United States Senate."