When he ran for mayor of Gainesville four years ago, Charles Alvarez would often harshly criticize the city's at-large voting process that he is convinced stacks the deck against minority candidates.

A Puerto Rican transplant from New York, Alvarez is a hardcore conservative Republican, but he has no problems lashing out against what he and others view as an unfair system.
"The way it is now, there's no proper representation," Alvarez said. "People from certain wards get out-voted by other wards and they get to decide who's going to be there. Most of the population that votes are going to be from Ward 1 and Ward 2, yet they get to decide on the candidates for Ward 3 and Ward 4."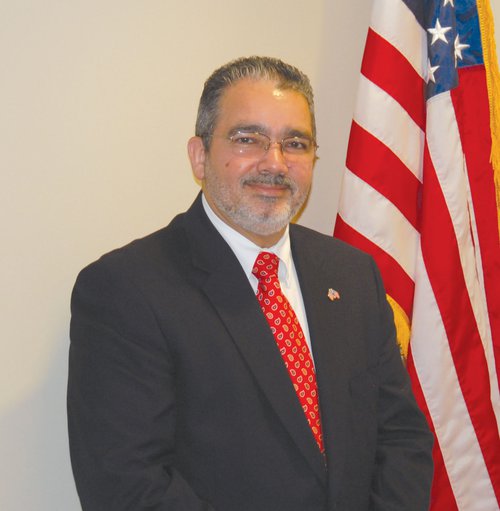 Adding to Alvarez's frustrations is the city charter's requirement that "one councilmember shall be a resident of each ward." Yet when it comes to electing a candidate the charter states: "The mayor and councilmembers shall be elected by a majority vote of the voters of the entire city of Gainesville voting in the election."
"It doesn't make sense," Alvarez said. "If you're going to require that candidates reside in the ward where they are running, they should be elected by the voters of that ward."
In response to the criticism, Gainesville City Council issued a public statement a few years ago defending the city's voting policy.
"The at-large voting system requires that every member of the City Council is accountable to every single citizen in Gainesville," the statement emphasized. "Instead of posturing for what is best for 'our district' we work together for what is best for the city of Gainesville. We believe that the voters should have a voice in choosing all five candidates at the polls, not just one."
Although he's sitting out this election cycle because of health reasons, Alvarez fully expects the issue of at-large voting to be front and center again, particularly because of the contested race for Ward 4 — a seat that George Wangemann has held for 31 years. Mayor Danny Dunagan and Ward 1 Councilman Sam Couvillon also face an election this year, but are running unopposed.
Wangeman faces two challengers in the election Nov. 7. One is former downtown restaurateur Albert Reeves, who previously served a four-year term on the Clermont Town Council. The other is Maria del Rosario Palacios, a young Mexican mother who holds a prominent position with the Georgia Association of Latino Elected Officials.
Atlanta-based GALEO is a nonprofit group that advocates public policies beneficial to Latinos. GALEO members go into communities with large concentrations of Hispanics — such as parts of Gainesville — to register voters, and encourages them to participate in the process and seek public office.
Last year, GALEO filed a lawsuit against Gwinnett County to end at-large voting there. The lawsuit is in deposition phase.
GALEO also has had its share of run-ins with Gainesville city officials over the same issue, but has not taken the city to court over it.
Alvarez is supportive of Palacios and her decision to run in Ward 4. He said Palacios helped him when he ran for office in 2013 and that her presence in the race, coupled with GALEO's staunch opposition to at-large voting, will focus attention on the issue.
However, GALEO Executive Director Jerry Gonzalez went to great lengths to explain that the organization is both nonprofit and nonpartisan and does not endorse or oppose candidates for office.
Gonzalez told The Times that Palacios is exercising her First Amendment right to run for public office, but is doing so "on her own time and outside of the scope of her work with GALEO."
Rosario holds the position of program coordinator for leadership development and policy with GALEO.
Still, Gonzalez said the group remains staunchly opposed to at-large voting.
"We do maintain our opposition to the city of Gainesville's at-large voting process because we maintain that the process dilutes minority voting strength of both Latinos and African-Americans in order for them to be able to select their own candidates of choice," Gonzalez said.
Ward 3 Councilwoman Barbara Brooks, who was elected in 2015, is African-American.
Alvarez predicts that in the not too distant future a Latino will also occupy a spot on City Council.
"The Hispanic population and the Hispanic voting population continues growing," Alvarez said. "Eventually, we'll have enough Hispanics to be the majority voters and make a difference."