Julie Battle's eight-year vision for a named school of psychology at Brenau University is finally coming to fruition.  

Thanks to a $2.6 million donation from Doug and Kay Ivester, the psychology department at Brenau is being elevated to a school — the Lynn J. Darby School of Psychology and Adolescent Counseling, named after Lynn Darby, president of the Melvin Douglas and Victoria Kay Ivester Foundation. 
Battle, the current psychology department chair, along with the rest of Brenau's psychology program will be moving into the second floor of the Gainesville Renaissance building, construction on which will begin later this year. The new psychology facility "should be available for use starting in the summer of 2022" according to a press release sent out by the school.  
"The problem for us in psychology is we haven't had a psychology building," Battle said. "We have offices all over campus, and we have a psychology clinic that our graduate students offer services out of. But in terms of just faculty offices, we're spread out all over campus. The goal has been to try to get us in one spot so we could all be together, and so this donation and this new building is going to be huge for that. We'll finally all get in the same place. We'll have a nice building that will kind of be our home." 

Battle said she initially set the goal of becoming a school nearly a decade ago and has watched the psychology department grow rapidly every year since.  
The move to the Gainesville Renaissance building will give the department about 50% more physical room than it currently has in its assortment of offices and classrooms scattered about the campus, according to Brenau president Anne Skleder. The change in venue will allow the school's growth to continue to flourish. 
"It's a big space," Skleder said. "They'll be able to grow. They'll be able to have opportunities for events and things that they don't have now." 
Perhaps most importantly, Brenau's commitment to elevating the psychology department to a school will open the door for a new doctoral program. As it currently stands, the highest level of education in psychology Brenau offers is a master's degree, which qualifies graduates to become licensed professional counselors (LPCs).  
The new doctoral program will allow Brenau students to become psychologists. According to Battle, doctoral students are typically more involved in research projects that could bring prestige to Brenau as well as help the community. Psychologists are also qualified to perform assessments geared toward diagnosing mental health or behavioral problems — a service that Battle said is always in high demand.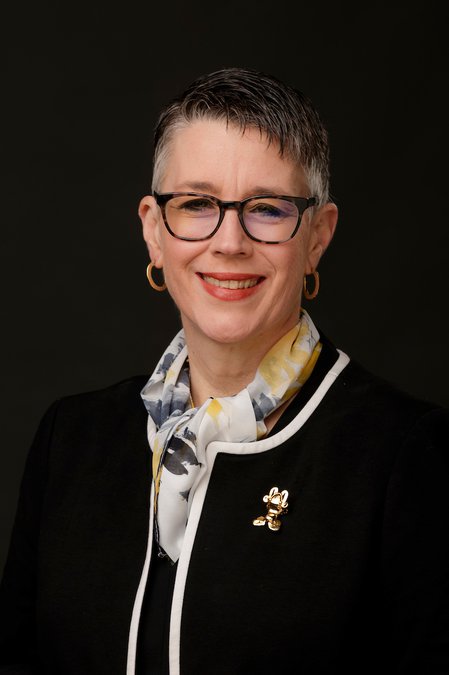 "The psychologists who do assessment in this community always have waiting lists," she said. 
The elevation from a department to school will also help in recruitment of prospective psychology students and faculty according to Battle, as well as increase the school's presence in a clinical role in the community. 
Skleder said she sees the expansion into the new Gainesville Renaissance building as a further integration of Brenau University into the Gainesville community — something that has been a priority of hers since she was named the school's president a little over a year ago.  
"We are delighted for Brenau, through the generosity of the Ivesters, and the creativity of our psychology faculty, to be able to contribute to the growth of Gainesville and Hall County," Skleder said. "We are in, of and for Gainesville, Hall County, so anything we do that can help the economy of Gainesville, the mental health of Gainesville, Hall County, is something that we really want to contribute to. So we're so delighted that we're able to bring this program, to grow this program and to do it right in the heart of Gainesville."