Thomas and Darci Fleming were hoping for a December baby so the family could all celebrate  December birthdays.
Thomas Hart Fleming III had different plans.
"We started getting closer to midnight on (Dec. 31) and we knew that wasn't going to happen," the father said.
Thomas III, who will go by Hart, was born at 12:34 a.m. Tuesday, Jan. 1, at Northeast Georgia Medical Center Gainesville — the first baby of the year at the hospital. He weighed 6 pounds and 13 ounces and was 21 inches long.
He wasn't the first baby born in Hall County. That distinction belongs to Andrew Michael Stephens, son of Brandy Mitchell and Kenneth Stephens, who was born at 12:32 a.m. at Northeast Georgia Medical Center Braselton.
Still, Hart's parents couldn't be happier, especially as mom and baby are doing fine. Darci expects to go home with Hart on Thursday, the Hall County couple said.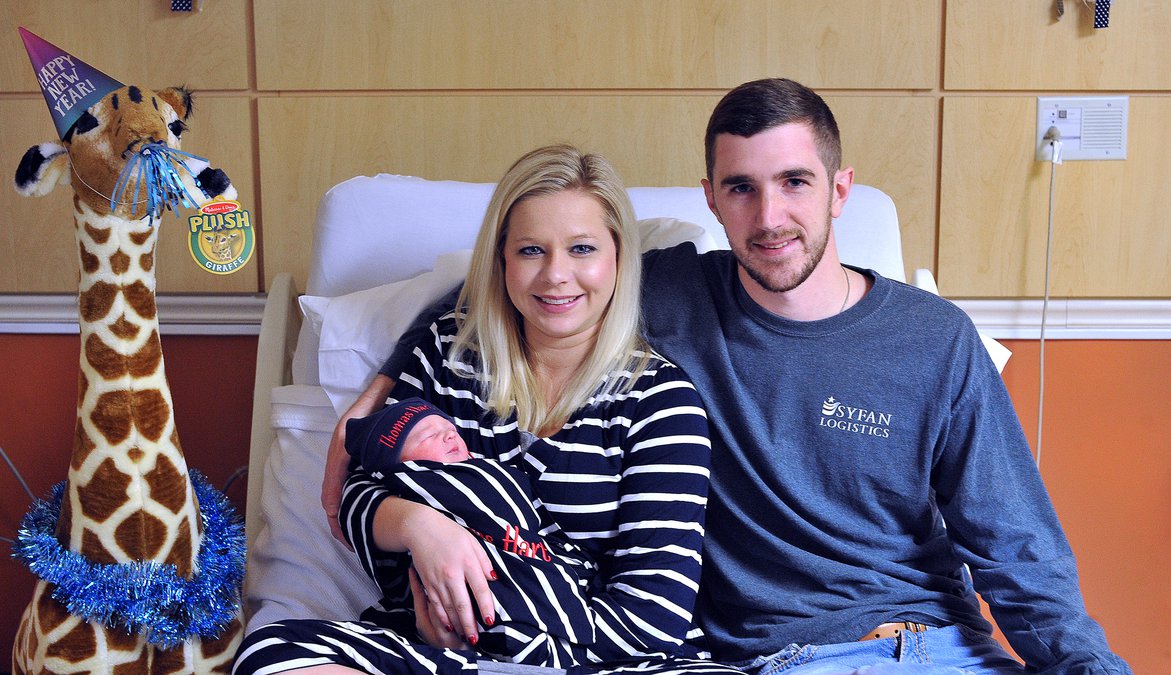 Plus, the hospital showers the first baby's family with gifts, including a stuffed giraffe, safety gate and activity exersaucer. Also, the family got gift cards, including a $150 one from Target, and a free portrait package.
All the freebies were a pleasant surprise for the Flemings.
"It was very sweet," Darci said.
The Flemings said they knew they were having a boy. Hart is their first child.
Darci, who teaches kindergarten at Sardis Enrichment School in northwest Hall, said her students will probably be excited to hear about her new baby.
"They've been asking about him every day," said Thomas, who works for Syfan Logistics.