Lee Gilmer Memorial Airport in Gainesville will be eligible for $69,000 in grant funding through the CARES Act, the federal coronavirus relief legislation passed by Congress in March.

Lisa Poole, the airport's manager, said the airport will need to apply for the funding, and she is working with consultants to submit the request and determine how funds could be spent.
While many grants are reserved for special projects, Poole said the CARES Act funding could be used for operational expenses.
Poole said the airport has not been as busy as many people stay at home and businesses adjust their operations.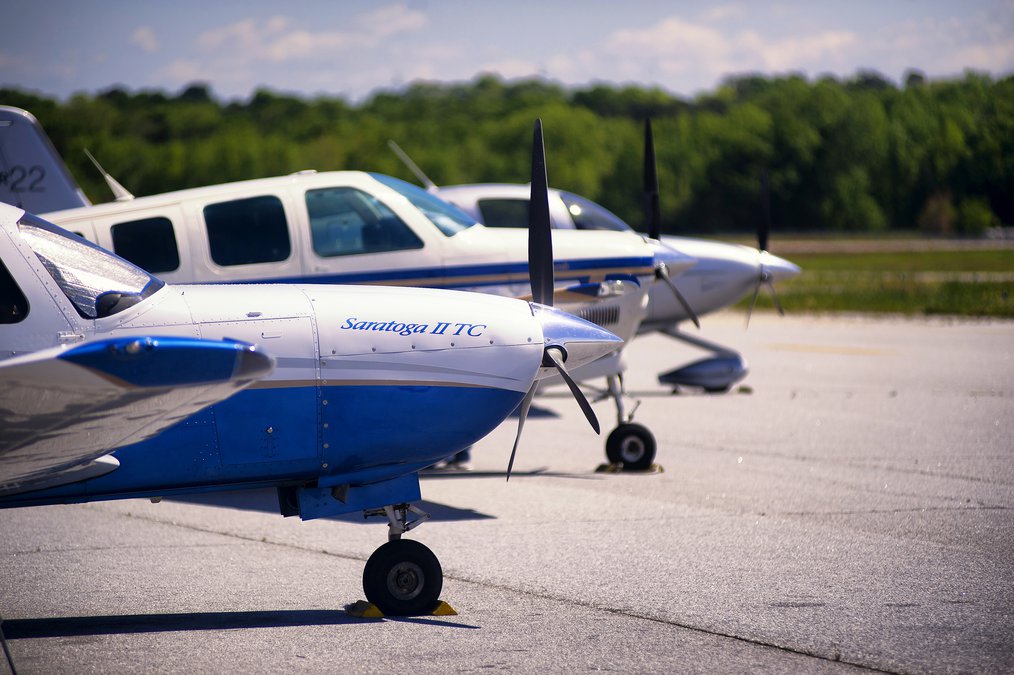 "Gainesville has a lot of corporate travel. The businesses are not doing business as usual, so there's a huge decline in corporate travel," Poole said. "... General aviation, your local pilots, they're still able to fly, but since the shelter-in-place order was enacted, I believe a lot of them are staying at home. I've ridden through several times, and it's pretty much a ghost town."

Poole said most of the airport's revenue comes from rentals of aircraft hangars. She said none of the airport's tenants have canceled their leases during the pandemic.
"Everybody so far has kept their spots. I hope they can continue to do that," she said. "We're at capacity anyway, so we have a pretty significant wait list for most of our hangars. … They would not want to give up their space unless they absolutely had to."
Several other Northeast Georgia airports, including the Habersham County Airport in Cornelia and the Jackson County Airport in Jefferson, are also eligible for funding through the CARES Act.
"As a hub for tourism and home to the busiest airport in the nation, Georgia has been hit hard by the dramatic decrease in air travel due to the coronavirus," U.S. Sen. Kelly Loeffler said in a statement. "These grants will help Georgia airports maintain their crucial operations, pay employees and ensure they'll be ready to operate at full capacity when it's safe for all of us to travel again."