It has been a slow trickle of information to learn more about the police shooting Friday, Sept. 20 of Adam Paul English, 21, of Oakwood, who later died from multiple gunshot wounds.

Police responded to the report of a gunman before 5 p.m. Sept. 20 in the area of Northeast Georgia Medical Center's Gainesville campus.The caller reported to 911 that a man was waving a gun and walking in the area of 1075 Jesse Jewell Parkway at Northeast Georgia Physicians Group Surgical Associates, according to the Georgia Bureau of Investigation.
According to the GBI, English was told to drop the weapon, but he did not comply.
What we know: Two Gainesville Police officers fired their weapons, and two patrol officers are on administrative leave. 
The Times requested the initial incident report regarding the call, but Gainesville Police spokesman Jessica Van said the initial report has not been completed.
The Times requested the 911 call from the Hall County 911 Center, which did not release the call citing an "ongoing investigation." After further inquiries to the GBI, special agent in charge Brad Parks said the 911 call could be released later this week.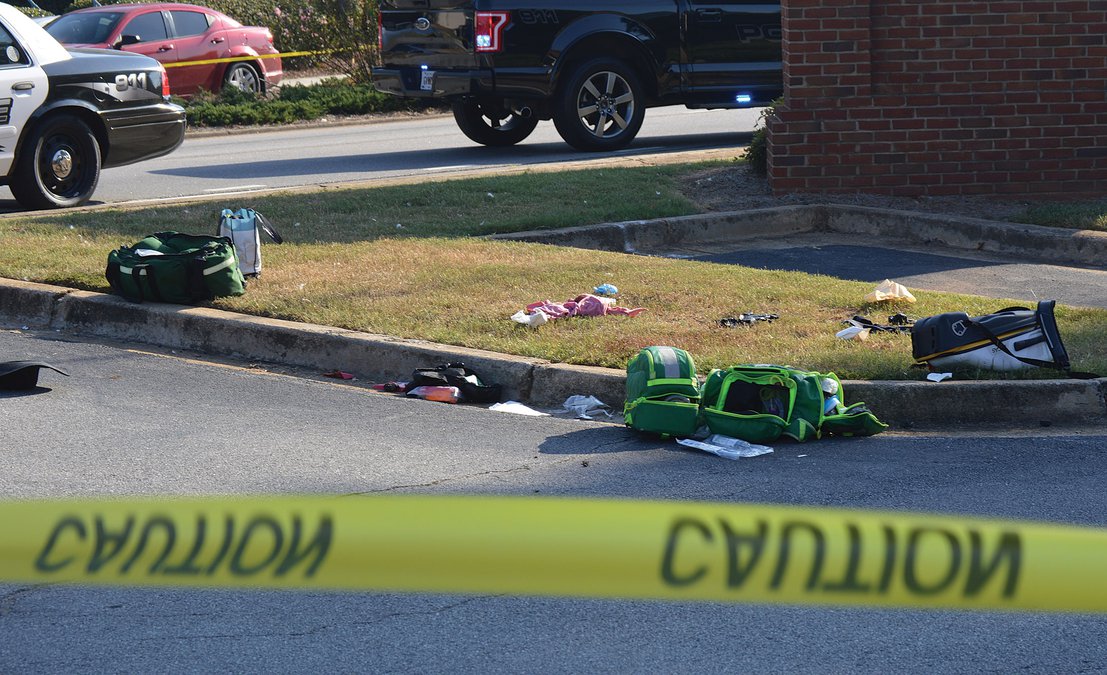 "Officers involved are on administrative leave per routine department policy and procedure. Situations of this nature greatly affect our community, especially our agency and officers involved. It is our priority to make sure proper support is in place, such as peer support counseling. We will work together as an agency and community to ensure the officers are mentally, physically, and spiritually ready to return to their calling of protecting and serving. Please continue to keep those involved in your thoughts and prayers during this difficult time," Gainesville Police Chief Jay Parrish said in a statement.

The Times filed an open records request for the body cam footage, though there has been no formal response other than acknowledging the request.
Two officers were taken to the hospital, though they did not suffer any apparent injuries.
"Under these intense situations, any officer involved in these types of calls are evaluated by professional medical staff as they would be the most fit to do so. This is protocol to evaluate (and treat if needed) for apparent and non-apparent injuries," Van wrote in an email.