Following a heated presidential debate Tuesday, Sept. 29, in which candidates often interrupted each other and talked over the moderator, leading Georgia Republicans maintained strong support for President Donald Trump and characterized former Vice President Joe Biden as a confused and feeble candidate. Local Democrats meanwhile were disappointed in the tone of the debate but especially Trump's behavior.
On a socially distanced stage in Cleveland, Ohio, Trump and  Biden sparred on issues such as the U.S. Supreme Court, taxes, the COVID-19 pandemic and health care. 

In a statement, Georgia Republican Party Chairman David Shafer said "Georgians understand that Donald Trump is the best choice to keep America free, strong, safe and proud." 

"This debate further proved what we already knew: Joe Biden is enfeebled, unsteady and confused.  He has been reduced to a Trojan horse for the radicalized fringe elements of his own party," Shafer said. "President Trump has repeatedly delivered for America." 
Gainesville's U.S. Rep. Doug Collins said the debate "showed exactly what's at stake in November." 
"The American people have a clear choice: they can vote for a president who leads, a president who stands up for the American people, and a president who will fight for our country," Collins said in a statement. "Or they can vote for a candidate who has no control over his radical party and can't even answer simple questions, like whether he supports the radical left's move to pack the Supreme Court. The decision couldn't be easier."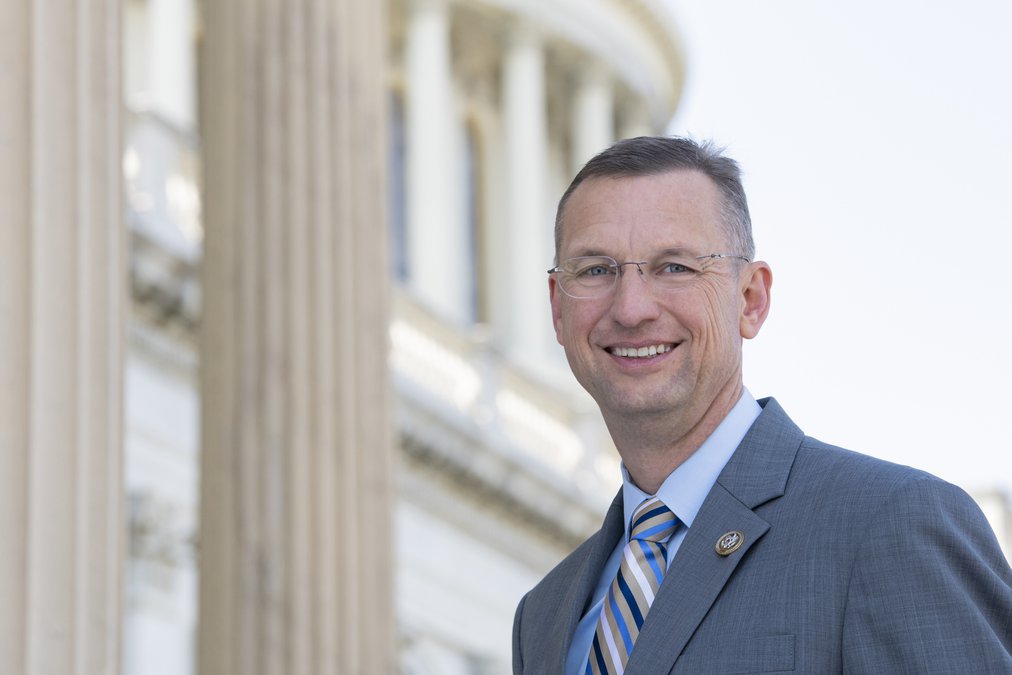 June Krise, chair of the 9th Congressional District Democrats, said she was disappointed in the tone of the debate, especially with Trump's behavior and personal attacks against Biden. 

"It was just like two kids standing up there accusing each other and talking back to each other, but Trump, I thought, just went overboard," Krise said. "He was just too aggressive and too intrusive and interrupted too much." 
The debate did not help with the country's political divisiveness, Krise said. 
"I don't think Donald Trump represents the Republican Party. … It's not the Republican Party I used to know," she said. "I know Republicans that surely would not approve of the way he behaved." 
And Kim Copeland, chairman of the Hall County Democratic Party, said Wednesday that "what we saw last night was an out-of-control president who sees his power slipping away and doesn't have anything to make people want to vote for him." 

"He didn't talk about anything that affects real Americans, like health care, education and the environment, and wouldn't let Vice President Biden talk about it, either. He's not trying to win the middle," Copeland said. "He's trying to make voters so disgusted by the process that they don't vote, but everyone is finally seeing past the bluster." 
Trump defended his nomination of Amy Coney Barrett to the U.S. Supreme Court, saying "I was not elected for three years, I'm elected for four years." 
"We won the election. Elections have consequences. We have the Senate. We have the White House and we have a phenomenal nominee, respected by all," he said. 
Trump criticized Biden over the former vice president's refusal to comment on whether he would try to expand the Supreme Court in retaliation if Barrett is confirmed to replace the late Justice Ruth Bader Ginsburg. That idea has gained momentum on the party's left flank, but Biden tried to put distance between himself and the liberal wing, declining to endorse the Green New Deal and rejecting the assertion that he was under the control of radicals by declaring "I am the Democratic Party now." 
Recent months have seen major protests after the deaths of Black people at the hands of police. Biden said the country faces a problem with systemic racism and that while the vast majority of police officers are "decent, honorable men and women" there are "bad apples" and people have to be held accountable. 
Trump in turn claimed that Biden's work on a federal crime bill treated the African American population "about as bad as anybody in this country." The president pivoted to his hardline focus on those protesting racial injustice and accused Biden of being afraid to use the words "law and order," out of fear of alienating the left. 
"Violence in response is never appropriate, "Biden said. "Never appropriate. Peaceful protest is." 
Wallace also asked Trump if he would condemn white supremacists. 
"What do you want to call them? Give me a name. Give me a name," Trump said, before Biden mentioned the far-right, violent group known as the Proud Boys. Trump then said: "Proud Boys, stand back, stand by. But I'll tell you what, somebody's got to do something about Antifa and the left because this is not a right-wing problem. This is a left-wing problem." 
Biden attacked Trump's handling of the pandemic, saying that the president "waited and waited" to act when the virus reached America's shores and "still doesn't have a plan."  
The Associated Press contributed to this report.