Juan Hernandez, a senior at Chestatee High School, admits he was skeptical when he heard the War Eagle Marching Band would perform at Pearl Harbor in Hawaii this year.
A trip to New York City in 2017 to perform in a St. Patrick's Day parade was a highlight for many of the graduating members of the marching band.
But playing at Pearl Harbor, the site of one of the most infamous foreign attacks on the United States, was a "whole different ball game," said Hernandez, who plans to study at Lanier Technical College to become a paramedic after he graduates.  
Cuong Tran, who plays piccolo in the band, felt similarly.
Read more
Stories of seniors from each Gainesville and Hall school are collected in this class of 2019 section.
"I just thought it was crazy," he said, "dream-like."

Tran plans to study music education at Kennesaw State University beginning this fall.
He's taking after his instructor and marching band director, Daniel Merck.
"We try to go on a big trip every other year," Merck said.
But Hawaii felt like a stretch even to Merck when he was first offered the opportunity at the Georgia Music Educators Association conference last year in Athens.  
Merck said he was unsure what school administration would say, and he suspected the cost and time it takes to travel to Hawaii would have been deterrents.
Instead, the marching band got the backing it needed and off they flew.
The War Eagles were the only band performing at the naval base and national memorial, performing patriotic tunes for visitors, military personnel and others across a 25-minute set.
"I thought it was interesting that some of the people who died there were actually in a band and had just finished playing before (the attack on) Pearl Harbor actually happened," said Emily Williams, who plays the flute and will attend the Georgia Institute of Technology this fall. "It was just a good feeling playing for them."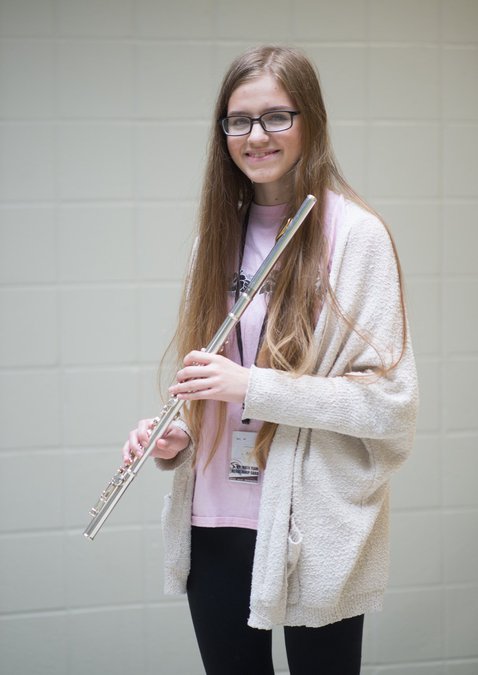 Tran said facing toward the USS Arizona "had a lot of meaning."
Hernandez said the vibe the entire trip, "from the moment I landed … was naturally and emotionally beautiful."
He recalls "the moment when we were performing, at their location, where young men sadly took the ultimate sacrifice."
Later, the band was presented with a traditional Hawaiian bowl and the American flag that had flown over the USS Missouri naval ship as an honor to the marching band.
The band then took off the traditional Hawaiian lei, or wreath of flowers, from around their necks and gently set them on the surface of the water in Pearl Harbor, watching each drift toward the watery graves of the brave men and women killed on Dec. 7, 1941.
"I get chills talking about it," Merck said.
That visceral connection to history was stirring for the band members, too.
"I started tearing up a little bit," Hernandez said.