Kipper Tool Co. of Gainesville made face shields, while an Alto swim diaper company refocused efforts this week to make face masks.

It's all part of area companies trying to do their part in the fight against the coronavirus.
"Most of our business is with the federal government," said Darrin Lee, senior vice president of industrial tools distributor Kipper Tool.  "We're trying to help the National Guard get what they need right now. So we were happy to help our neighbor out … and we'd do it again, gladly."
The company produced some 150 face shields that local health care workers can wear to prolong the life of N95 respirators, which, according to the Centers for Disease Control and Prevention, filter out at least 95% of airborne particles, including large and small particles.
Patti Gilmer of My Pool Pal had a similar attitude.
"We've completely changed everything over and we're up and ready to make masks for the hospital," co-owner Patti Gilmer said. "It's been amazing how everybody comes together when there's a crisis. Hopefully, we'll learn from this and we'll continue to do this type of stuff afterward."
Such a call to action is what state officials are hoping to see statewide.
On Tuesday, March 24, Gov. Brian Kemp asked Georgia businesses to, if they can, "provide, produce, distribute or store critical health care items" in the fight against COVID-19.
"As our state's hard-working health care workers and first responders stand on the front lines of the battle against COVID-19, it is our job to come together as Georgians and arm them with the necessary resources to keep them safe and effective," he said in a statement.
Officials cite a long list of "critical items," including N95 masks, hand sanitizer, hospital beds, gloves, safety goggles and ventilators.
Businesses able to provide or produce the items are asked to fill out an online form.
"Submission of the form will not equate to a commitment by the state of Georgia to purchase," according to the Georgia Department of Economic Development.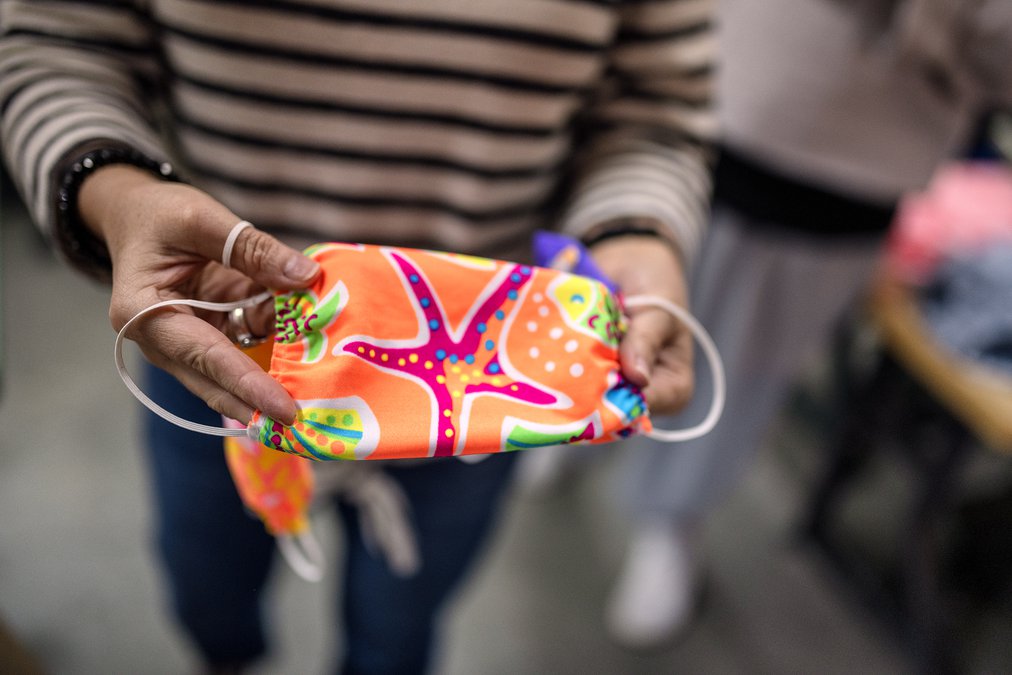 In addition to the 150 shields Kipper Tools made, "we'll probably have another 50 just sitting here" if an area hospital needs them, said Beth Garrish, vice president of operations.

Milliken & Company has increased production of an advanced anti-microbial fabric in an effort "to better protect healthcare professionals regularly exposed to bacteria and viruses." The company's plant in New Holland isn't involved in the production, however.
Bert Brantley, chief operating officer of the Georgia Department of Economic Development, said Thursday, March 26, that the state response to Kemp's call "has been incredible."
"Everyone wants to help out, and the state has been marshaling resources to review submissions upon receipt," he said.
Georgia Emergency Management and Homeland Security Agency "is determining critical needs, and we are working together as quickly as possible with engineering experts in state government in conjunction with GEMA to efficiently match needs with suppliers."
Critical items
The state has identified these items as needed in the fight against the coronavirus:
N-95 masks or equivalent

Air purifying machines

Face shields

Hair covers

Hand sanitizer

Hospital beds

Gloves (various sizes – nitrile or latex-free)

Negative pressure machines

No-touch thermometers (regular if no-touch are not available)

Safety goggles

Sanitation units

Sanitizing spray

Sanitizing wipes

Shoe covers

Surgical masks

Tyvek suits

Ventilators
Businesses able to provide or produce the items are asked to fill out a form at georgia.org/covid19response.
Source: Georgia Department of Economic Development