Leadership. Knowledge. Service.
That's what the Latino Knights of Service student group at Johnson High School is all about.
"Everything we do is geared to promote one of those three pillars," said Frank Zamora, who teaches U.S. history and English for Speakers of Other Languages courses at the school and is the district's teacher of the year for 2019.
Zamora started the club, now in its third year, to give students opportunities to get out and serve their communities through volunteering.
"The kids love going out and serving the community, and we have a blast while we do it," he added. "We're showing them it's fun to serve." 
Jose Sosa, a senior who first got involved with the student group as a junior, said he likes to support monthly parent meetings hosted at the school. 
These meetings provide an opportunity to engage the whole family in a student's schooling, educate them about resources and services inside and outside the classroom, and provide Spanish-language instruction about how to apply for college, among other things.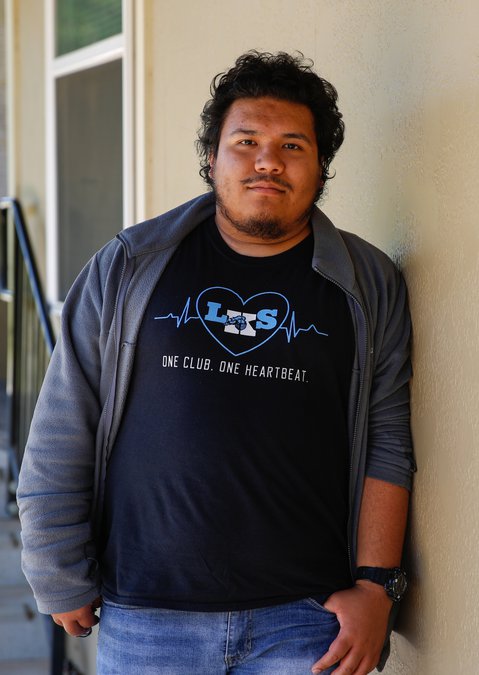 Read more
Stories of seniors from each Gainesville and Hall school are collected in this class of 2019 section.
"I like helping others achieve what they're trying to achieve," Sosa said, "and bring smiles to others' faces."
Sosa plans to attend the University of North Georgia in Gainesville this fall and study physical therapy.
But until graduation, Sosa said he hopes to continue spreading the word about the Latino Knights of Service so more students will get involved.
The student group, already the largest among any such group at Johnson High, has approximately 200 members, Zamora said.
The group has participated in the community by helping with resource fairs, visiting local homeless missions and participating in litter cleanups around Lake Lanier, for example. 
For Britney Reyes, a senior and president of the group, the single best community service project was the group's visit to the Northeast Georgia Humane Society in Gainesville.
Reyes said the Latino Knights of Service has been like a second family, a group full of camaraderie and friendship who are united in a cause.
"It means a lot," she said.
Reyes said she has also enjoyed working with eighth-grade students who take tours of Johnson High to get a taste of the next level.
And through events with guest speakers, members of the student group are given the confidence to design their own service projects, Reyes said.
"They should be able to feel like they can do anything," she added.
Reyes has been taking dual-enrollment courses as she begins working toward a post-secondary degree and plans to continue her studies at Lanier Technical College after graduation. She wants to work as a nurse one day.
When she achieves her dream, Reyes said she'll look back to where it all started.
"I would love to look back and be like, 'Wow, I was part of that group and look at where they're at now," she said of the Latino Knights of Service. "I feel like we could do so much more."
Zamora said there are already huge turnouts for the group's monthly meetings, and sign-up sheets limiting participation in community events to the first few dozen signees are necessary.
"We just go out to where they need us and serve," Zamora said.