When Gainesville Police play the "name game" with a person who can't or won't give their true identity, officers have a $3,000 ace in the hole.

Police have implemented a mobile fingerprint scanner in the field in the last year, with heavier use in the past few months. The device pulls data from local, state and federal systems and returns information instantaneously.
"If you're fingerprinted at the jail, if you've got fingerprints in the system, it all goes into that database. What this does is securely access that database so that we can gain information back," Sgt. Kevin Holbrook said.
The sergeant said the device has been a "pretty valuable tool" in the field in regard to recent cases investigated by Gainesville Police.
One instance happened this past weekend, during an incident with a man police said sped off during a traffic stop.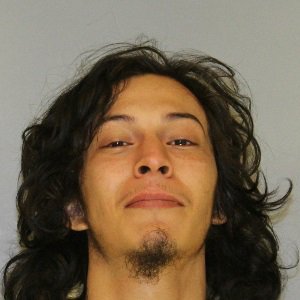 Fabian Garcia, of Gainesville, allegedly hit the gas and took off while officers were partially inside the car.
Holbrook said the fingerprint scanner was used to positively identify Garcia, who they said had resisted arrest and gave false information to officers. The device is commonly "used for investigative purposes for individuals that are being detained," Holbrook said.
When false information makes it into the system, it creates administrative headaches down the line.
"Once the fingerprints come back and determines exactly who they really are, then ultimately ... we've got to go back through and change every bit of paperwork. We've got to go through and file additional charges on those individuals for filing false information," Holbrook said.
The system was also used to identify the man in an April 22 fatal hit and run on Atlanta Highway near Memorial Park Drive. The man, who was Salvadoran, was believed to have recently traveled to our area, and police did not know where else he had been in the United States.
"With a deceased individual, we still have to wait for the positive identification to come back, but we're able to get that identification to at least do the next-of-kin notification or help us in the investigation," Holbrook said.
With Gainesville serving as a medical hub, Holbrook said there are also potential uses for the elderly community.
"If we do come across individuals that have wandered away from nursing homes, individuals that are suffering from dementia, Alzheimer's disease, things of that nature, many times they don't understand or they don't realize who they are. This is an another instance where we can utilize this tool to help identify them to get them back where they belong," he said.
There is always one of the devices available at any time, Holbrook said, but officers require special training and credentials to use it. 
"It falls under the same regulations as GCIC as far as individuals can only (use it) for certain things and investigative purposes, and those are things that are all monitored to ensure that everything is being used as necessary," Holbrook said.