The 2020 budget season is producing a serious budget headache for area governments.

Normally, this time of year brings some predictability to spending plans, with a surging economy bringing about an uptick in revenues and new capital improvement projects.
But not this year, with the COVID-19 pandemic creating an uncertain economic future.
"I think everybody right now can be using a dartboard to estimate revenue," Lula City Manager Dennis Bergin said.
For the most part, governments are proceeding on usual paths to approving fiscal 2021 budgets, which take effect July 1. But officials say they are still sorting through specific expenses that may be cut as result of huge revenue shortfalls.
There are some initial areas that are being targeted, though.
Gainesville city employees likely won't get raises, and some street resurfacing will be put on the back burner. Hall County is buying property for Fire Station 17 on Holiday Road in Buford, but construction has been delayed.
Flowery Branch, where hundreds of homes are being built, had planned "to hire new employees to keep pace with our growth, (but hiring) has been put on the shelf for now," City Manager Bill Andrew said.
"Due to projected declining revenues, particularly in sales taxes, we are carefully examining the most effective ways to cut costs while still trying to maintain an acceptable level of service," he said.
Hall County Administrator Jock Connell said, "Where we're probably going to see the greatest (economic) impact is anywhere where we collect fines, fees or sales taxes. We're going to take a hit — I don't think there's a question about that.

"The budget I'll be recommending to the (Hall County Board of Commissioners) will be a fairly lean budget. It's fair to say that everywhere we're spending a dollar, we're analyzing that. We're critiquing that."
Gainesville City Manager Bryan Lackey said a similar study of the city's budget is being done.
"We've gone to this year's budget, looking at what's needed and what can be cut," he said. "We've either flat lined or cut on just about everything but some public safety initiatives."
Braselton Town Manager Jennifer Scott said, "My plan will be to provide the mayor and (Town) Council with a very conservative budget, knowing that we can do mid-year budget adjustments if revenues are received at a higher amount."
Hall County and Gainesville said sales tax revenue before April was relatively strong.
"If you just look at those numbers, you don't see a sign of distress, but we all know it's there," Lackey said.
The real worry is April 2020 numbers, when many businesses were closed under Georgia's shelter in place order and the state was setting a jobless claims record. Under a phase-in plan, businesses started reopening in late April.
Officials expect to see those numbers later in May.
State officials already are seeing the grim results. Georgia's net tax collections in April dropped by nearly 36%, Gov. Brian Kemp's office said in a news release Wednesday, May 6. Revenues were $1.84 billion, compared to $2.87 billion last year.

B.R. White, Oakwood city manager, said about 14% of the city's budget is made up of sales tax and hotel/motel tax revenue.
"Since our budget year is the same as the calendar year, we are fortunate we still have some time to adjust expenses and rebound before this budget year closes," he said.
"I believe our biggest unknown … will be related to the upcoming property tax digest for our next budget cycle," he said.
Property tax decline was one of the biggest hits governments took during the 2007-09 Great Recession. As values plummeted, so did property tax revenues.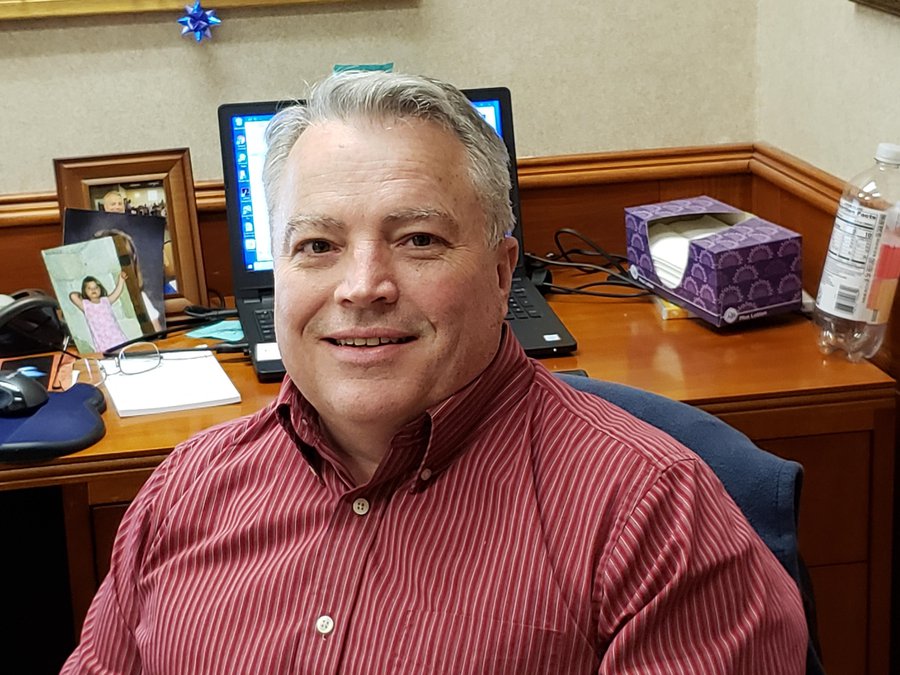 While the housing market tanking drove that recession, it's still too early to tell if values will become collateral damage in an economic downturn this year, officials have said.
"Property values have an impact (on the budget), but that's not so much a short-term thing as it is a longer-term impact," Connell said. "Assessment values have gone out … and won't change until January (2021).
"It's a down-the-road kind of thing … but something we'll have to monitor. Home sales and prices dropping is a factor we have to keep on the horizon."
Hall County Chief Appraiser Steve Watson has said, "We have not really seen the total impact of this (pandemic) yet. In the third and fourth quarter (of 2020), we'll start seeing some real impact. What we're predicting is a slowdown of sales, but values may somewhat maintain their position."
Unlike the Great Recession, which had "a lot of underlying fundamental problems in the national and world economy, this (latest crisis) wasn't something that we inflicted upon ourselves," he said.
"I'm hopeful that the recovery on this will be quicker than the last recovery, and I think it will be."